Learn How To Relax In His Love
Come And Join Me…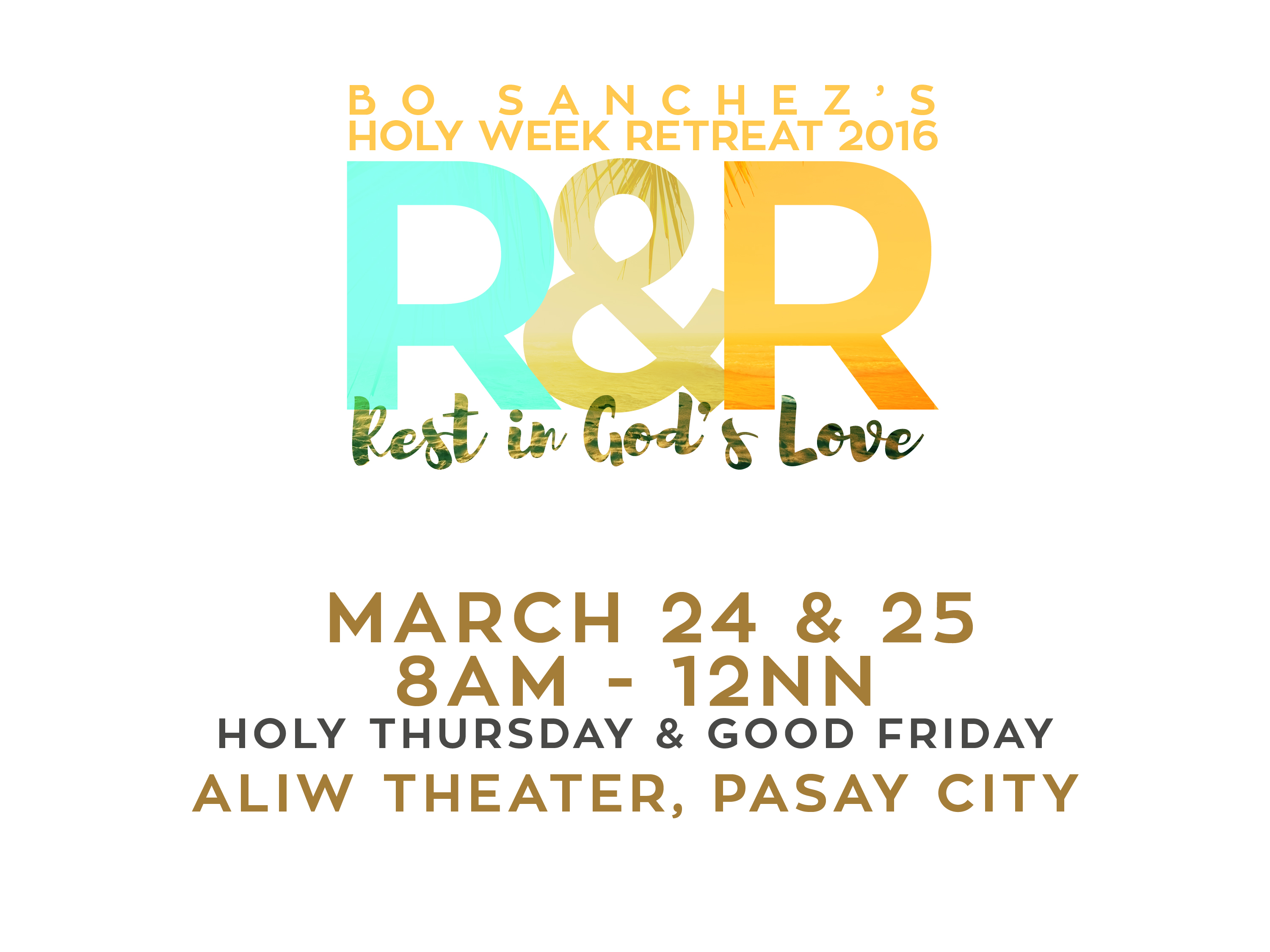 ---
I've been a religious leader for thirty something years.
And I have a confession to make. In the first decade of leading my little group, Light of Jesus, I had a very skewed spirituality. I was uptight, rigid, legalistic, and judgmental.
I never realized that my image of God was also uptight, rigid, legalistic, and judgmental. (Truth: We relate to others according to our image of God.)
My life revolved around trying to fulfill very high spiritual expectations to gain God's pleasure and approval. Such as praying one hour a day, and reading the Bible one hour a day, and going to Mass everyday, and praying the Rosary everyday, etcetera… The list was endless.
Years later, I realized I had a "Performance-Based" spirituality. To feel worthy of His love, I had to do no sin, think only pure thoughts, be a good boy, and do my religious obligations…. (Later on, I realized I felt like a rat running in a wheel.)
If I failed any of these stringent requirements I set for myself, I felt God was shaking His head in disgust at me.
But for years, the real God was gently knocking into my heart. And He kept telling me, "No need to perform. Just relax in my love." The radical idea was so foreign to me, I wondered if this was God at all. How dare He tell me to relax? How dare He say I was worthy of love even before I do anything good?
Slowly, I began to realize that God wasn't uptight. Or rigid. Or legalistic. Or judgmental.
After three decades, I'm still learning how to relax in His love.
When I started preaching a few decades ago, I was what you call a guilt-trip preacher. Every time I preached, I wanted people to go home feeling guilty. Guilty of their sins. Guilty of not loving God enough. Guilty of loving themselves too much.
Not only guilty, I wanted them to feel ashamed. Ashamed for not being prayerful enough. Ashamed not knowing their Bible enough. Ashamed not serving enough. Ashamed for thinking bad thoughts, and feeling bad feelings, and doing bad deeds. Most of all, I wanted them to feel ashamed for being themselves.
I didn't know that this was all a crazy projection of my own guilt, shame, and fear.
But my image of God was monstrous. (I only realized this decades later. During that time, I thought my image of God was absolutely perfect.) My God was not in love with me—He was in love with His rules, His Kingdom, and His perfection. And if I couldn't follow those high standards, He'd toss me away like an insect-ridden fruit that didn't pass quality control. My God's favourite pastime was shaming me for my shortcomings. My God was obsessed with pointing out my mistakes, my indiscretions, my impurity...
But slowly, the real God knocked on the door of my heart and reintroduced Himself to me.
I noticed that this version of God seemed too happy. Too light. Too relaxed. He was concerned about petty stuff. (Like my dreams, would you believe?) I asked myself, "Shouldn't He be only concerned for my sinful ways? Shouldn't He be correcting me for my mistakes?" At first, I shooed him away. Who was this imposter that was claiming to be God? He couldn't be God.
But this happy God just kept coming back. He shocked me by telling me that He was proud of me. Huh? I couldn't understand it. How could He? I was so messed up. Yet it seemed like He didn't see my mess at all. Every time He looked at me, He kept blabbering about how wonderful I was.
Slowly, I began to change my image of God.
In God's presence, I used to feel ashamed. Now, I began to relax. I felt accepted. Honored. Celebrated. Embraced.
And then I noticed something crazy. Something totally insane. I noticed that I sinned less when I was with this happy God. I was actually becoming holier without even trying too hard.
This happy God never used the tool of shame. Whenever I did something wrong, He'd simply say, "Bo, I believe in you. You're so much better than that. I know you. You deserve better." I didn't feel at all that He thought my sin was a big deal. Instead, I felt that to Him, I was the big deal.
I want to share with you this happy God
Friend, I want to invite you to our HolyWeekRetreat2016: R&R—How To Rest In God's Love.
It'll rock your world.
In R&R, you'll learn how to…
Relax In God's Love
Heal Your Shame
Practice Self-Care
Give Yourself The Gift of Limits
I promise you—If you get these Truths into your life, you will never be the same again.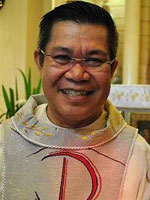 Rev. Fr. Mario Sobrejuanite was ordained as priest on March 24, 1982. He is the Director of the Center for Pauline Spirituality and Animation (CPSA). If he looks familiar, it's probably because you've seen him on Sunday TV mass. He is known to deliver touching and moving homilies, you can't help but be glued to his words.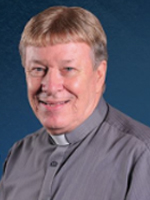 Fr. Bob McConaghy is one of the kindest priests I know. He is a retired priest best known for his gentle and insightful homilies at Greenbelt Chapel. He has a Masters degree in Pastoral Counselling and he gives retreats, recollections, and seminars. He has also become a regular Mass celebrant at The Feast. To date, Fr. Bob has produced many DVDs and CDs of his homilies and seminars. He's coming out a book under Shepherd's Voice.
This Holy Week, go before God, and allow Him to love you. Allow Him to surprise you.
Allow God to bless you. In your family. In your relationship with Him. In your relationship with yourself. In your relationship with other people. In your work. In your finances. In your health.
Allow God to make all things new in your life.
This Holy Week, rest in God's presence. Take time off from your busy schedule, away from the hustle and bustle of life, and reflect.
Receive the gift of wisdom that would only come from listening to His message. Have a meaningful date with God.
God wants to bless you in all areas of your life.
But you need to give Him a freehand.
God is a Gentleman. He won't barge through a closed door. He'll knock and wait for the door to open, before He walks in to bless your life.
In the HOLYWEEKRETREAT2016, something powerful can happen in your life. Be refreshed again this Holy Week. Receive His Word. Get into prayer. Be cleansed deep in your spirit. And experience God's Love all over again.
Join me at our HolyWeekRetreat2016—on Holy Thursday (March 24) and Good Friday (March 25), from 8am to 12noon every day, at Aliw Theatre—and a Grand Easter Feast on Easter Sunday at The Arena, in Mall of Asia.
As you can imagine, covering for the huge costs of Aliw Theatre is no joke; Tickets should be priced at P3000.00 per person. But so that more people can come, we decided to subsidize tickets and offer it at P975 ONLY per person for the entire Retreat.
VIP Seats will be available to those who want to help me make HOLYWEEKRETREAT2016 more affordable to others and sponsor the event.
Donor VIP Tickets includes Front Row seats, an autographed copy of my newest book, PLUS the complete set of Videos of all the HOLYWEEKRETREAT2016 Talks, PLUS morning snacks at the Benefactors Lounge on Thursday and Friday. Donor VIP Tickets are available at P2975 ONLY.
Make your Holy Week very special this year!
For automatic online registration, click the button below:
Yes Bo, I'm Joining HolyWeekRetreat2016: R&R
Or email Meann at beaconlightevents+seminar@gmail.com
or call Aps at +63 917 8533693
May your dreams come true,
Bo Sanchez
P.S. Get God's Touch This Holy Week. It's an experience you'll never forget
For automatic online registration, click the button below:
Yes Bo, I'm Joining HolyWeekRetreat2016: R&R
Or email Meann at beaconlightevents+seminar@gmail.com
or call Aps at +63 917 8533693